Watch
Allure of a Full Moon
Allure of a Full Moon
Shinning Silver while the sun sleeps.
The moon begins her silent creep.
A glowing disk that entice the tide.
Dancing with the sea as waves collide.
She comes to me most every night.
Bringing with her dreams of flight .
But must depart with the coming day.
She Walks in Beauty and can not stay.
Fear not We'll meet once more.
As the sun goes down She'll be at my door.
Brett
[link]
My entry for contest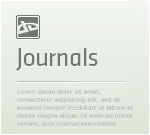 Sun & Moon ContestThe contest is officially open and I can reveal the theme: Sun and Moon!

Deviants are encouraged to be creative; as long as the comments explain how the piece links back to one or both of the theme topics (Sun and/or Moon) it will be accepted.

See this journal for examples using a different theme http://fantasymuse.deviantart.com/journal/?offset=1 or the bottom of this journal featuring some amazing Sun and Moon deviations to inspire you

There are two categories that you can enter under: Digital Art and Stock. You may enter both categories once.

Each category will have a first, second and third place, as well as 5 honourable mentions from
held by

Credits:
Model:
by

Background:
by me

Crab:
by

Black Bird: Renderosity, Illona


© Gaia's Whispers 2012. 
Please do not reproduce, copy,
edit, publish, transmit, upload, or sell/resell in any way
without my express permission.

This is breathtaking...I really like the attention to detail with the ocean, moon and crab. The model looks very realistic. The touching of the bird with the moon shooting sparkles into the sky is magickal. Great job!
Reply

Reply

Stunning work

Reply

...A very nice pic and Excellent work...

Reply

Reply

this si awesome!! wanna add each other on watch?
Reply